Gowers Surveyors are an experienced and independent firm of Chartered Surveyors in Cambridge, dedicated to providing competitively priced, detailed and honest surveys of homes and properties in the Cambridge area.
Recent studies have shown that many London commuter towns may be seeing falling property prices. Cambridge, however, is bucking the trend. Whether you are a first time buyer looking to purchase a home, a landlord investing in buy-to-let property or you would like assistance with a variety of other services, Gowers Surveyors can help you. To arrange a meeting with one of our surveyors contact our Cambridge office today.
About Gowers Surveyors
Established by Paul Gowers, member of the Royal Institution Chartered Surveyors, Registered Valuer and Chartered Building Engineer, Gowers Surveyors have experienced exponential growth over the past few years by providing an essential and reliable service. Focusing on building long lasting relationships based on mutual trust and expertise, Paul draws from a wealth of experience of over 20 years in the surveying field, incorporating that experience into every project we do to ensure that our clients receive the very best in service and advice.
Mortgage companies do not insist on an in depth survey, requiring only a Mortgage Valuation which lets them know whether it is suitable to lend the money on a property. A Mortgage Valuation is solely for the benefit of the lender, so it is important to get a more detailed and in depth survey when it comes to reviewing the condition of the property. Whatever type of property you are buying, regardless of age it makes sense to get a detailed survey carried out as a property purchase is normally the biggest financial commitment you make in your lifetime.
Gowers Surveyors offer surveys and valuations for a wide range of both commercial and residential properties and have a range of experience surveying all property types including smaller rural homes, all the way up to large country manors. With Gowers Surveyors, you get the guarantee of a thoroughly detailed property report ensuring peace of mind and giving you the confidence to move forward with your purchase.
Services We Offer
Gowers Surveyors provide a variety of different types of survey including building surveys, RICS Homebuyer Reports and RICS Condition reports. Statistically speaking, only one out of five UK home buyers thinks it's worth commissioning a home survey or full building survey before they go ahead with the property purchase. Of those who do have an independent survey carried out to ensure there are no serious issues with the building, the majority choose a cheaper and less detailed survey.
At Gowers Surveyors, we would always recommend a professional survey before you commit to a property purchase. We focus on going the extra mile to provide all our clients, whatever type of survey they instruct, with the right information and support when continuing with their planned purchase or building project.
Which Survey Should To Choose?
Condition Report
From £350 +VAT
HomeBuyer Report
From £425
+VAT
Building Survey
From £795 +VAT
Suitable when:
• A property is less than 30 years old

• Looks to be in good condition

• You don't need a valuation

• A property is less than 100 years old

• Is of a conventional construction

• Has no significant modifications

• A property is over 100 years old

• Is large or of nontraditional
construction

• Has had major alterations or extensions

• May be in poor condition

A report of the building for
visible defects which records
the condition of the property
✓
✓
✓
Highlights serious issues and
defects with the property
✓
✓
✓
Potential legal issues
identified
✓
✓
✓
Advice as to repair issues
needed
⛌
✓
✓
An overview of the buildings
maintenance requirements
both short and long term
⛌
✓
✓
Details recommendations
made for repairs and further
investigations
⛌
⛌
✓
Technical advice on the
materials, structure and
construction of the property
⛌
⛌
✓
Market valuation of the
property
⛌
✓
Optional
Reinstatement cost
assessment for building
insurance
⛌
✓
Optional
Get a Quote
Get a Quote
Get a Quote
We can also provide professional and impartial advice on Party Wall matters.
Gowers Surveyors also offer a variety of other property related services, including building defects analysis, schedules of conditions and schedules of dilapidations reports. Whether your property is commercial, residential or industrial, we have the local geographical knowledge and professional experience to be able to provide you with an in-depth and honest valuation of your building as we have no affiliation with any estate agents or lenders.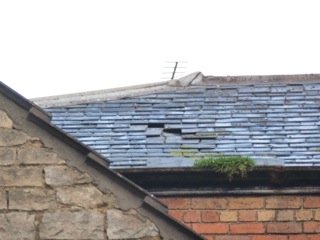 We understand that sometimes buying a home can be stressful, particularly if you're a first time buyer, so we provide you with straightforward and honest advice when it comes to surveying your property and are always here to answer any questions and talk through any raised issues with you in simple straightforward English. A detailed survey is designed to give you all the information you need regarding the new property and will allow you to avoid potentially costly reparation and renovation problems that could be discovered further down the line if not pointed out in a survey.
A RICS Condition Report, for example, gives you a general assessment as to the condition of a property, making it an ideal way to determine whether or not there are any serious defects that will affect the overall value of a property before you commit to buy. This allows our clients to then potentially re-enter negotiations with the seller based on our reports.
A RICS HomeBuyer Report works in very much the same way. However, this report goes into extensive detail surrounding the condition of the property including looking at potential problem areas such as signs of damp, mould and even asbestos.
Our Qualifications
As an independent local practice we provide all clients with the same high level of service, offering completely unbiased and impartial advice and assistance. We pride ourselves on the fact we are an ISO9001:2008 accredited company. Should you have any questions regarding our qualifications we can provide you with up-to-date credentials that guarantee our quality of service and provide peace of mind.
As the founder of Gowers Surveyors, Paul Gowers draws upon a wealth of experience to offer expert advice to all clients. As a member of the Royal Institution of Chartered Surveyors as well as a SAVA Accredited Surveyor you can rest assured at our quality service promise. Our quality of work standards are consistently approved by Lloyd's Register of Quality Assurance in order to ensure that we are constantly performing to the very best of our abilities and this reflects in all the work that we do.
Get in Touch
Whatever type of home you are looking to buy in Cambridge and the surrounding areas, from a one bedroom flat to a country home of historic significance, Gowers Surveyors provide comprehensive and in-depth property surveys backed by years of experience in the local area.
Get a quotation today by calling, or simply fill in the form provided below and we will get back to you. You can also contact us on cambridge@gowers.co.uk with your query. We look forward to hearing from you soon.