Gowers Surveyors are an independent firm of Chartered Surveyors in Cambridge. We have considerable experience in surveying all kinds of properties – from new build homes to large country houses and everything in between. We take great pride in providing accurate, detailed and competitively priced surveys on homes and properties in and around Cambridgeshire.
Cambridge is known for its university, one of the best and oldest places of learning in the world. The grandeur of the architecture is impressive, making it the envy of many cities around the globe. Not surprisingly, property prices in Cambridge are comparatively high, and the housing market – both for buying and renting – is fast-moving. Only 50 miles from London, it is easily commutable by train.
Our Services
At Gowers Surveyors, we offer the full range of surveying services to property owners and home buyers in Cambridge including comprehensive building surveys, period building surveys and party wall surveys. As members of the Royal Institution of Chartered Surveyors, we provide RICS Condition Reports, RICS HomeBuyer Reports and Building Surveys, and are happy to advise on the most appropriate type of survey for your property.
Whichever level of home survey you choose, you can rest assured of our professionalism and skill to provide you with the best information and support for your planned purchase or building project.
Formerly known as a Full Structural Survey, the Building Survey is an extensive non-invasive inspection and detailed report designed to give you the best possible advice on the condition of the property including any defects and necessary repairs. This type of survey is most suitable for older and larger properties, or those that have undergone major alterations.
Easily the most popular survey among home buyers, the HomeBuyer Report is based on a mid-level investigation of visible and accessible building elements to provide you with a good knowledge of the property's condition, highlighting urgent defects or issues that need immediate attention. Modern properties of standard construction are most suited to this type of survey.
The Condition Report is a basic survey, designed to give a clear and concise assessment of the property's condition at the time of inspection, including a summary of the key risks associated with the current state of repair. The report provides an overview to help purchasers understand what they are buying including any urgent defects that may need to be addressed before contracts are exchanged.
Which Survey Should You Choose?
Condition Report
HomeBuyer Report
Building Survey
Suitable when:
• A property is less than 30 years old

• Looks to be in good condition

• You don't need a valuation

• A property is less than 100 years old

• Is of a conventional construction

• Has no significant modifications

• A property is over 100 years old

• Is large or of non-traditional
construction

• Has had major alterations or extensions

• May be in poor condition

A report of the building for
visible defects which records
the condition of the property
✓
✓
✓
Highlights serious issues and
defects with the property
✓
✓
✓
Potential legal issues
identified
✓
✓
✓
Advice as to repair issues
needed
⛌
✓
✓
An overview of the buildings
maintenance requirements
both short and long term
⛌
✓
✓
Details recommendations
made for repairs and further
investigations
⛌
⛌
✓
Technical advice on the
materials, structure and
construction of the property
⛌
⛌
✓
Market valuation of the
property
⛌
⛌
Optional
Reinstatement cost
assessment for building
insurance
⛌
✓
Optional
Get a Quote
Get a Quote
Get a Quote
Other Services
Gowers Surveyors offer a variety of other property-related services and professional property advice for residential, commercial and industrial clients. Thanks to a winning combination of technical expertise, geographical knowledge and professional experience, our team is able to provide you with an in-depth, impartial service for:
For more information, to discuss your requirements for building surveys in Cambridge, or to arrange a meeting with one of our surveyors, please contact our local office here.
About Gowers Surveyors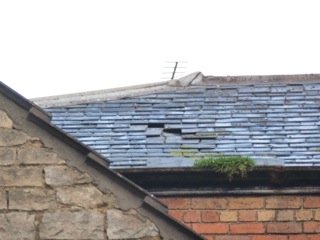 Gowers Surveyors was established by Paul Gowers, an experienced Chartered Surveyor with 20+ years of industry experience. He is a Fellow of the Royal Institution of Chartered Surveyors, the Chartered Association of Building Engineers and the Faculty of Building, and also a RICS Registered Valuer.
As an independent local practice in Cambridge, we focus on building long lasting client relationships based on mutual trust and respect. With a wealth of experience in residential and commercial building surveying and property-related services, we strive to deliver the highest levels of customer service and professional advice for each of our esteemed clients.
Get in touch
Whatever type of property you are looking to buy in Cambridge and the surrounding area – from modern one-bedroom flats to country homes of historic significance – Gowers Surveyors are the local experts to help. Call our Cambridge office on 01223 653190 to discuss your next property purchase, email your enquiry to cambridge@gowers.co.uk or send us a message via the contact page here. We look forward to being of assistance.