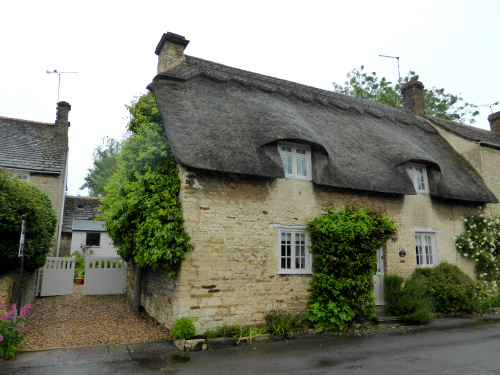 The HomeBuyer Report set out by RICS is considered to be a 'level 2' survey, appropriate for the majority of homes in the UK. It provides more detailed information than a Condition Report, and focuses on significant and urgent matters that require immediate attention or may prove expensive to repair. The HomeBuyer Report is less detailed than a comprehensive Building Survey but provides sufficient information about defects and areas of concern for most homes.
What to expect from a RICS HomeBuyer Report
The survey for a RICS Homebuyers Report comprises of a comprehensive but non-invasive investigation of all visible and accessible areas of the property. This includes internal and external areas but will not involve entering locked areas or moving furniture or décor. For example, your surveyor may survey the roof space from the loft hatch but will not disturb stored items.
The report is in prescribed format and gives information on all areas of the property, including structural movement; dampness; electrical and other services; ceilings; floors etc. It also gives information as to legal concerns such as boundaries and access which may need checking further by your Legal Advisers.
Why is it important to have a survey?
Moving to a new home always involves a significant investment of time, money and effort. While it might be tempting to avoid the additional expense of a property survey, a detailed report by a qualified professional is the best way of understanding the condition of a building before you buy it. Commissioning the right type of survey for your new home will give you an early warning of any expensive or significant works required to maintain the property so you can make an informed judgement about how much you are willing to pay – usually saving you money in the long run.

When is a HomeBuyer Report appropriate?
The HomeBuyer Report is designed for properties which are of apparently conventional construction and seem to be in a reasonable condition. This typically applies to homes built in the last 80 years or so, however, it's essential to judge this on a case by case basis. Buildings that are ageing, unusual or listed – for example, a period stone cottage – would require a more detailed Building Survey.
Does a HomeBuyer Report include a Valuation?
If required, the report includes an assessment of Market Value as well as an assessment of reinstatement costs for insurance purposes. The valuation given is based on the current condition as found in the survey; this may be lower than the agreed purchase price if expensive repairs are found to be needed and this would give you the opportunity to renegotiate the purchase price as necessary to ensure you are not paying over the odds if costly repairs are required.
Case Study: Werrington, Peterborough
At Gowers Surveyors, we recently produced a HomeBuyer Report on a two-storey detached house built in the 1980s. As you can see in the full report, a comprehensive inspection of the interior and exterior found the only major concerns to be regarding the utilities and services at the property, many of which appeared to be original and now in urgent need of inspection and modernisation.
The RICS HomeBuyer Report follows a very clear, easy to follow structure. A traffic light system indicates the urgency of any defects that are found, with a summary of these at the start of the report. For example, the pressing need for a professional inspection of this property's utilities to ensure their safety and compliance with current building regulations. This makes it very easy for potential buyers to see the extent of the works required, with further details available in the appropriate section to help them fully understand the issue at hand.
Click here to download our full case study.
For more information about property surveys or to arrange an appointment, simply complete the form below and one of our friendly team will be in touch to discuss your survey options.