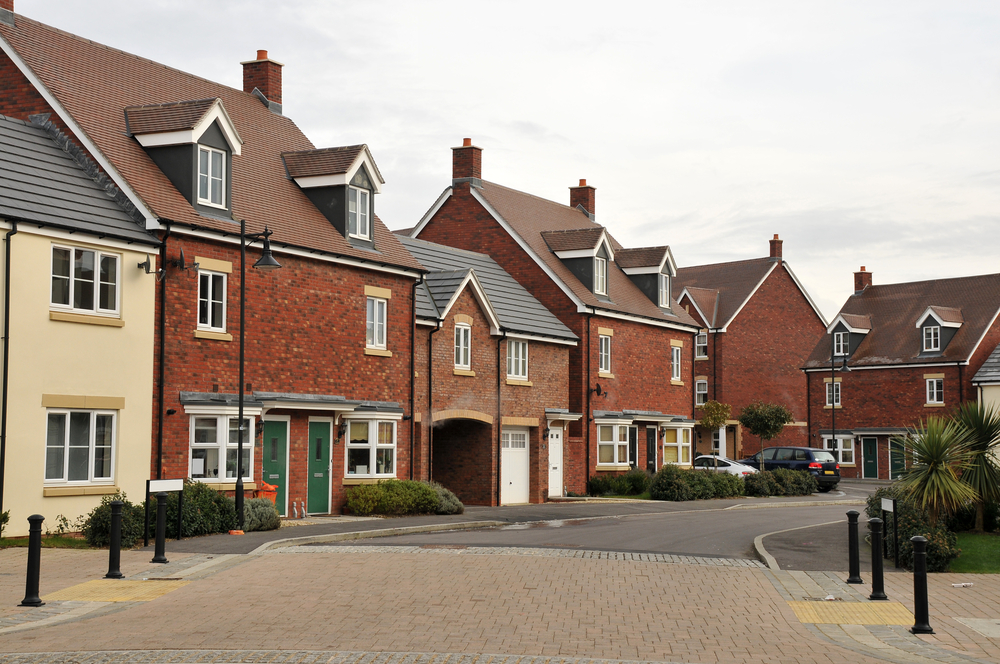 Buying a property may well be the most important financial decision you will ever make, so it pays to know exactly what you are taking on before you exchange contracts. Gowers Surveyors offer a full range of home surveys by the Royal Institution of Chartered Surveyors (RICS). Whether you are investing in a family home or a rental property, a RICS Level 2 HomeBuyer survey and report may be the right choice for your needs.
What is a RICS Survey Level 2 HomeBuyer Report?
The RICS HomeBuyer Report is a mid-range 'Level 2' survey that sits between a basic RICS Condition Report and a comprehensive RICS Building Survey.
This report is also suitable if you're buying a conventional house, flat or bungalow built within the last 100 years from common building materials and in reasonable condition but it gives more information, including repair advice. It includes:
all the features in the Level 1 Survey;
a list of problems that the surveyor considers may affect the property;
advice on repairs and ongoing maintenance;
issues that need to be investigated to prevent serious damage or dangerous conditions;
legal issues that need to be addressed before completing your purchase; and
information on location, local environment and the recorded energy efficiency (where available).
A valuation and assessment of reinstatement costs if required as an optional extra
The site visit carried out for a RICS HomeBuyer Report is based on a non-invasive investigation of all visible and accessible parts of the property. This includes internal and external areas, but does not include locked areas, concealed spaces, moving furniture or disturbing decorative elements.
The report is laid out in a RICS prescribed format and provides information on all elements of the property and includes issues such as structural movement, damp issues, ceilings, walls, floors, electrical and other services etc. It also gives valuable information as to legal concerns such as boundaries and access, which may need checking further by your conveyancer.
The RICS HomeBuyer Report follows a clear, easy-to-use templated structure. A traffic light system indicates the urgency of each defect that is found, with a summary of these given at the start of the report.
When is a HomeBuyer survey the right choice?
The RICS HomeBuyer Report is suitable for the majority of modern UK homes. It is designed for properties that are of conventional construction and in a reasonable state of repair. This typically applies to homes built in the last 70 years or so, though it is always best to make a judgment on a case by case basis.
New builds and recently built properties that are still under warranty by organisations such as the NHBC, LABC or Premier Guarantees, may require nothing more than a RICS Condition Report. Non-standard homes, old properties or listed buildings are more likely to benefit from a detailed Building Survey. If you're not sure which survey is the right choice for your property, take a look at our handy comparison table or ask one of our expert surveyors to advise.
Moving house involves a significant investment of time, money and effort. While it might be tempting to avoid the additional expense of a property survey, a detailed report by a qualified independent professional is undoubtedly the best way to understand the condition of a building before you buy it. With the full facts at your disposal, you are empowered to make an informed decision about how to proceed with the transaction.

Does a RICS HomeBuyer Report include a valuation?
RICS HomeBuyer Reports don't always include a property valuation – it depends on the Chartered Surveyor practice you employ; it's always good to double-check your assumptions. At Gowers Surveyors, you have the option to include a market valuation of the property, as well as a reinstatement cost assessment for building insurance purposes, in your HomeBuyer Report.
The valuation given is based on the current condition as found during the site visit. The value may be lower than the agreed purchase price if expensive repairs are found to be needed. Should this be the case, you would be perfectly within your rights to approach the seller with a proposal to lower the price, or ask them to carry out the necessary repairs before exchanging contracts.
Get in touch
For details about RICS HomeBuyer Reports or any of our property surveys, or to arrange an appointment, please contact us here or simply complete the form below and one of our friendly team will be in touch to discuss your options.