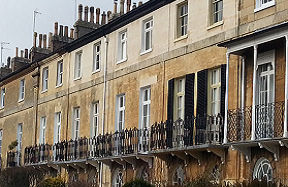 If you have spotted something you are concerned about with your own house, let us know. We can help assess the issue and provide advice as to necessary repairs and the costs involved.
If you have noticed some cracks developing, or some sagging in the roof slopes, we can provide a detailed Structural Report. This focuses on the structure of the property and is cheaper than a comprehensive Building Survey. The report will assess the structural condition and necessary repairs to prevent any further movement. This will be undertaken by Paul Gowers, who is a Chartered Building Engineer as well as a Chartered Surveyor.
If you have noticed dampness, we can also help. Paul Gowers has specific training in assessing damp and usually finds that the problem can be resolved without having to resort to expensive or potentially damaging damp proofing. We have the very latest damp reading equipment and will give advice on rising and penetrating damp as well as condensation, which usually accounts for most of the dampness within a property. Older properties especially need specialist attention and advice when it comes to dampness.
Damp or any other problem you find can be assessed as part of our Specific Defects or Defects Diagnosis service, which will highlight the problem in question rather than having you pay for a comprehensive report on the whole property.
Most problems are resolvable, but you need to address them as soon as you spot them to prevent them from becoming more expensive repair issues in the future.
Contact Us
Simply complete the form below and one of our friendly team will be in touch to discuss your survey options