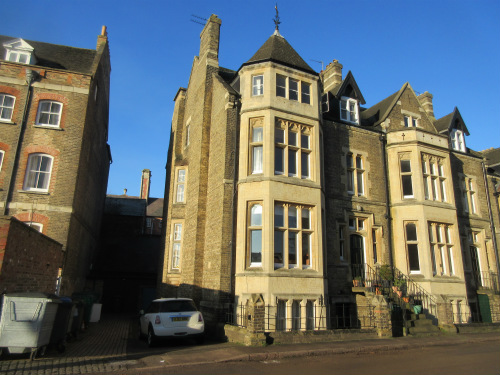 Gowers Surveyors carry out RICS Level 3 Building Surveys, the most comprehensive analysis of a property available. This involves conducting an in-depth inspection and producing a detailed report to provide you with the best possible advice on the condition of the property and any repairs required.
Why is a Building Survey important?
Every building material has a lifespan, which means that once your property is more than 50-60 years old, key structural components are likely to have deteriorated substantially. Add in the possibility of subsidence, damp or timber decay, and a property that seems to be in good condition to the untrained eye can have a number of serious defects below the surface.
The cost of urgent repairs can quickly add up, leaving new homeowners with a huge bill on top of the price they paid for the property. By investing in a RICS Building Survey, a trained professional can look for potential problems and deliver an estimate of the associated repair costs. This gives buyers a valuable insight into the property as well as factual evidence with which to renegotiate the price and budget accordingly before they commit to the purchase.
What does a Building Survey include?
We aim to provide the very best quality Building Surveying service you can find, with detailed annotated reports based on an in-depth site inspection. We are very experienced in all types of local property, including listed stone buildings, thatched properties and commercial properties.
The site inspection will usually take at least 5 hours and will cover every visible aspect of the property. This includes internal areas such as lofts, basements and accessible spaces between floors and walls, as well as the external grounds and any outbuildings.
Choose the Level 3 Survey if you're dealing with a large, older or run-down property, a building that is unusual or altered, or if you're planning major works. It costs more than the other reports because it gives detailed information about the structure and fabric of the property.  It includes all the features of the Level 2 Survey, with:
a more thorough inspection and detailed report on a wider range of issues;
a description of visible defects and potential problems caused by hidden flaws;
an outline of repair options and the likely consequences of inactivity; and

What can I expect to see in the report?
The report will contain at least 50 pages of detailed information, annotated and illustrated with photographs showing features of the property, along with any areas of concern. You will also find included general Ordnance Survey plans of the property and the surrounding area.
The report will start with a summary of all significant and urgent matters found pertaining to the property, including the areas requiring urgent attention. It also contains legal, environmental and safety aspects that should be considered before you proceed with the purchase. It will then give a detailed account of each area of the property along with urgent repair recommendations and advice about maintenance and upkeep to prevent more serious problems from occurring in the future.
In addition, we will telephone you to talk through the main points and provide free after-sales assistance to clarify any aspect of the report or subsequent repairs you don't fully understand, including analysis of quotes and reports received from contractors.
Does a RICS Building Survey include a market valuation?
Building Surveys do not come with a valuation as standard. If required, we can provide an assessment of Market Value, an assessment of likely costs of repairs, and an assessment of reinstatement costs for insurance purposes. These will help you determine whether the price you have agreed to pay is appropriate, based on the building's condition and likely costs of improvements, and help you budget for necessary repairs or renegotiate accordingly with the seller.
Which survey is best for a listed building?
As well as our comprehensive Building Surveys we also offer a unique report designed specifically for period properties, older, historic houses or any property of traditional construction, usually built prior to 1919.
Old houses with solid walls work very differently to modern houses. Our Historic Building Surveys are designed to help you understand how your house 'works', how it needs to 'breathe', how to understand quirks, defects, damp and movement, and how not to be unduly put off. The report will go into great detail and give considerably more advice, especially in terms of how to look after a house like this, what 'listed' and 'conservation area' means and the implications of these designations. It also provides valuable advice for your legal advisers as well as our best recommendations on keeping an old house as energy-efficient as possible.
Paul Gowers, who has repaired old houses himself, is a passionate specialist in historic property maintenance and care and is a member of the Society for the Protection of Ancient Buildings.
Why Choose Gowers Surveyors?
With over 20 years' experience in property surveying, Gowers Surveyors should be your first choice for any building survey needs in Cambridgeshire, Lincolnshire and Northamptonshire. Our RICS accredited surveyors perform thorough Level 3 Building Surveys to provide detailed information about a property's condition. These surveys go beyond a standard homebuyer report to include technical advice on defects, repairs and maintenance issues
We deliver comprehensive, bespoke reports tailored to your needs. Whether you're a homebuyer, seller or own an investment property, our Level 3 Surveys provide an in-depth analysis you can rely on. Led by Paul Gowers, Fellow of the Royal Institution of Chartered Surveyors (RICS), our team has local expertise across the region. Contact Gowers Surveyors to discuss your property survey requirements. We'll explain the process and deliver the insights you need.
Case Study: Roughton, Lincolnshire
Gowers Surveyors were recently asked to carry out a Comprehensive Building Survey on a period home in Roughton, Lincolnshire, which was built back in the 17th century. The original building was constructed using traditional timber-frame techniques, with a complementary two-storey extension having been built around 30-40 years ago.
Choosing a Comprehensive Building Survey is particularly important for historic properties that have been altered or extended, as the interaction between old and new construction materials is often a source of structural issues. At this property, for example, the structural timber frame had been covered with a non-breathable render (rather than traditional lime), potentially trapping damp and causing rot in the wood underneath.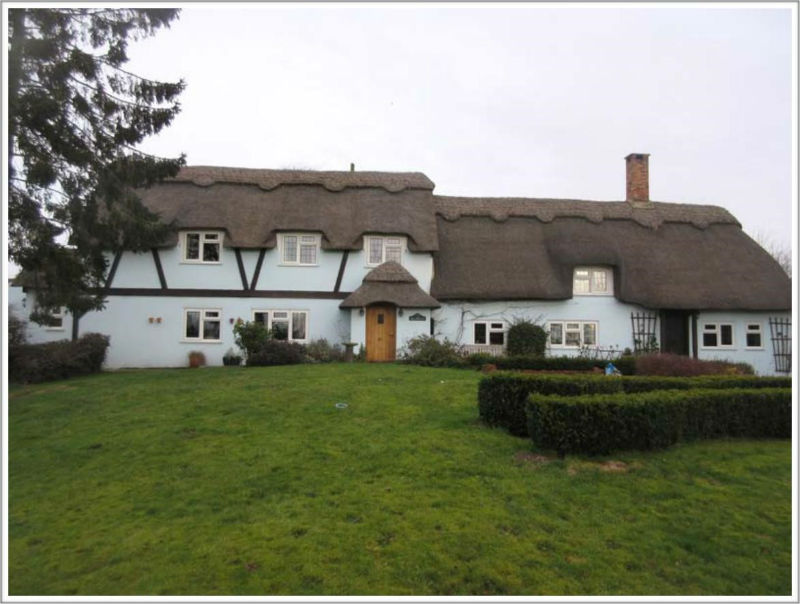 To discuss your survey options or ask any questions you may have about our services, please complete the form below and one of our friendly team will get in touch.