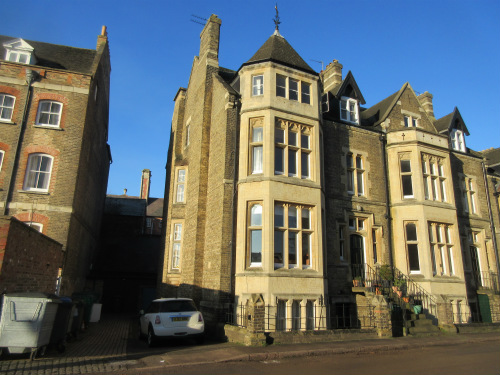 The Building Survey is the most comprehensive analysis of a property involving the most detailed inspection and Report to give you the best possible advice upon the condition of the property and analysis of any repairs required.
We aim to provide the very best quality Building Surveying service you can find, with comprehensive annotated Reports based on an in-depth expert inspection.
The inspection will usually take at least five hours and will cover every visible aspect of the property. We are very experienced in all types of local property, including listed stone buildings, thatched properties and commercial properties.
The Report will contain at least fifty pages of detailed information annotated with photographs showing features of the property as well as any areas of concern. The Report will also include general Ordnance Survey plans of the property and surrounding area.
The Report will summarise the significant and urgent matters, those areas requiring attention before you proceed with the purchase, as well as legal, environmental and safety aspects. It will then give a much more detailed account of every part of the property, with advice as to what to do next and how to go about it. As well as the significant areas, the Report will also detail less significant matters and provide advice on maintenance and upkeep to prevent more serious problems in the future. On top of this we will telephone you to talk through the main points and provide free after sales advice to talk through any aspect of the Report or subsequent repairs you need clarifying, including analysis of quotes and reports received from contractors.
We can also, if required, provide an assessment of Market Value; an assessment of likely costs of repairs; and an assessment of reinstatement costs for insurance purposes. These will help you assess whether the price you are paying is suitable, based on the condition and likely costs of improvements, and help you budget for necessary repairs or renegotiate accordingly.
As well as our comprehensive Building Survey we also offer a unique report designed specifically for period properties, older, historic houses or any house of traditional construction, usually built prior to 1919.
Old houses with solid walls work very differently to more modern houses and this survey report is designed to help you understand how your house 'works'; how it needs to 'breathe'; understanding quirks, defects, damp and movement and not being unduly put off. The report goes into much more detail and gives considerably more advice, especially regarding how to look after a house like this, what 'listed' and 'conservation area' mean and the implications. It gives advice to your legal advisers as well as advice on keeping an old house as energy efficient as possible.
Paul Gowers, who has repaired old houses himself, is a passionate specialist in period property maintenance and care and is a member of the Society for the Protection of Ancient Buildings.
Simply complete the form below and one of our friendly team will be in touch to discuss your survey options