The Party Wall Act 1996 provides an important framework for facilitating building works near a neighbouring property. If you are planning a renovation or refurbishment project that affects your shared party wall structure or boundary, such as a loft conversion, a basement excavation or a building extension, the Act sets out the process to be followed.
Works covered by the Party Wall Act include:
Cutting into a wall to insert the bearing of a beam, a DPC or flashings
Raising the height of the party wall or increasing its thickness
Demolishing and rebuilding the wall
Underpinning the thickness of the party wall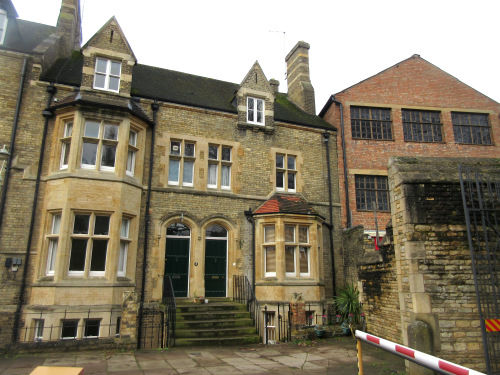 Failing to observe the Act is not an offence as such, although by failing to serve Notice you will be breaching a statutory duty. In case of a dispute arising, your neighbour can take civil action against you. In extreme cases, an injunction can be issues to stop further work until a Party Wall Agreement is in place, which could mean a costly delay to your project. What's more, your neighbour may seek compensation if they can prove that they have suffered damage or loss as a result of the work, and you can even be required to remove the works.
Gowers Surveyors have extensive experience of surveying all property types and offer expert, impartial advice regarding Party Wall Awards. As party wall surveyors, we can provide professional guidance throughout your construction project. Our specialist team will draw up the necessary Party Wall Notices and Awards ensuring that the interests of both the Building Owner and the Adjoining Owner are protected under the Party Wall Act.
It is important to get professional party wall advice as the process can be complex and lengthy, potentially requiring party wall act surveyors to be appointed to act for both parties involved with regards to construction works situated near or on the boundary.
Gowers Surveyors offer professional expertise in Cambridge, Peterborough, Stamford and throughout South Lincolnshire to help protect you against potentially excessive and unnecessary expense and liability. Our team will offer expert advice to both residential and commercial property owners who are considering building extensions or are in the process of altering their premises near to boundaries, as well as clients who are currently developing close to adjoining properties.

About Us
Gowers Surveyors is an independent surveying practice, being members of the Royal Institution of Chartered Surveyors (RICS) and the Chartered Association of Building Engineers (CABE). We are an ISO9001:2008 accredited company, with consistent quality standards approved by the Lloyd's Register of Quality Assurance.
The team at Gowers Surveyors is headed up by Paul Gowers, a Fellow of RICS, CABE and the Faculty of Building. He is also a Member of the Faculty of Party Wall Surveyors (FPWS), the Society for the Protection of Ancient Buildings (SPAB) and a RICS Registered Valuer.
We have a comprehensive portfolio of valuation and surveying services to serve the needs of homes and businesses. As experienced party wall surveyors in Cambridgeshire and Lincolnshire, Gowers Surveyors can help Building Owners as well as Adjoining Owners deal with any issues arising from the Party Wall Act and to issue Party Wall Awards.
Contact Us
Whether you are looking for specific advice regarding party wall matters, or would like to discuss your requirements for a party wall surveyor in Cambridge, Peterborough, Stamford or Lincolnshire, please get in touch today. Call Gowers Surveyors on 01780 408020 and speak to a member of our professional team or alternatively fill in our contact form below and we will get back to you as soon as we can.
Party Wall FAQs
What is the Party Wall Act?
The Party Wall Act 1996 is enshrined in English law. It places a legal obligation on a building owner who is planning to alter his property in such a way that may affect the wall or boundary shared with an adjoining property, the party wall.
Which building works are affected by the Party Wall Act?
The Party Wall Act applies to alterations, extensions or new developments affecting both residential and commercial properties. Any plans to build upon or cut into the party wall, including any building or excavation works carried out nearby, will trigger the requirement for a Party Wall Notice to be served on the adjoining property owner. Consent for the proposed works must be obtained before any works can begin.
What is a Party Wall Award or Party Wall Agreement?
A Party Wall Award is a legal document drawn up by a specialist Party Wall Surveyor. The Award will allow the building owner to carry out the works on or near the party wall while safeguarding the rights of the adjoining property owner. The document sets out the precise nature of the works to be carried out, determines how they are to be undertaken, with procedures and obligations to protect both parties from any damage or claims.
If I plan to build an extension on my land and don't share a party wall with my neighbour, do I still have to serve a Party Wall Notice?
An excavation within 3 metres of a structure on an adjoining building means you will need to notify your neighbours under the Act, particularly if your excavation goes below the level of the adjoining building's foundations.
Can I serve my own Notice?
You can, but if your Notice is incorrect, this will delay your building works and may invalidate a Party Wall Award. This is a highly technical area and you are advised to seek specialist advice from an experienced Party Wall Surveyor.
What does a Party Wall Surveyor do?
A Party Wall Surveyor ensures that Party Wall Notices are served properly. He will prepare and agree and Award and usually a Schedule of Condition. He will examine the proposed works and raise any queries as necessary, to make sure they are in accordance with the Party Wall Act.
What is a Party Wall Survey?
Typically, the Party Wall Surveyor will include a Schedule of Condition as part of the Party Wall Award. This is a written survey report of the relevant parts of the adjoining owner's building, which allows the surveyor to return after works have been completed to verify and record any damage.
I have received a Party Wall Notice – what do I do now?
If you have been served a Party Wall Notice, you can agree to the works, appoint an agreed surveyor for both parties, or appoint a surveyor to act on your behalf. Make sure you seek professional advice to decide which course of action is best for you. If you appoint your own Party Wall Surveyor, he will make sure that your rights under the provisions of the Act will be protected.
What happens if I do not respond to the Party Wall Notice?
You should be given at least 2 months' Notice of the intention to start building works. Once a Notice has been received and you are happy to go ahead, you should give consent within 14 days, otherwise you may be deemed to be in dispute and a Party Wall Award will have to be drawn up by the surveyor(s).
Is it better to have one 'agreed surveyor' or separate surveyors for each party?
This depends on the individual situation. Generally speaking, having your own surveyor may be preferable because it gives the option of consulting a third surveyor if there are any disagreements. This is not possible when a single surveyor acts for both parties.
How long does it take for a Party Wall Award to be made?
Again, this depends on how many surveyors are involved as well as the particulars of the case. Where a different surveyor is acting for each party, the standard time for producing a Party Wall Award is around 3-4 weeks. This period can be halved if our Party Wall Surveyor is acting for both parties, and an express service can often be negotiated.
What experience do Gowers Surveyors have with party wall surveying?
Gowers Surveyors have considerable experience in all types of surveying including providing expert and impartial advice regarding Party Wall Awards. A highly competent Party Wall Surveyor with many years' experience, Paul Gowers is a Member of the Faculty of Party Wall Surveyors (FPWS). For an informal chat to discuss your party wall requirements, please contact Gowers Surveyors on 01780 408020