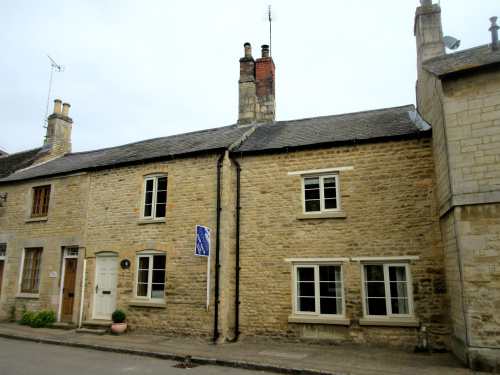 Buying a property is one of the most important decisions you will ever make, so it pays to obtain expert advice beforehand to make sure your investment is safe. Whether you are planning to buy a home or a buy-to-let, as a property owner you will benefit from having valuable information about the condition of the property you have your eye on. A RICS Condition Report Level 1 may be the right choice for you.
Is The RICS Condition Report Level 1 right for me?
In order to know whether the property purchase price is reasonable, you need to know whether the property is in good condition. A survey will give you this information ­– and can save you thousands of pounds.
Depending on the type of property you are thinking of purchasing, there are three levels of RICS home survey available from the Royal Institution of Chartered Surveyors (RICS): the Level 1 RICS Condition Report, RICS Survey Level 2 HomeBuyer Report and RICS Survey Level 3 Building Survey. The RICS Condition Report is the lowest priced, entry level survey and is typically used for newer properties and conventional homes in good condition.
Unlike a Mortgage Valuation which is commissioned by your lender, the RICS Condition Report is independently prepared for you and gives basic advice:
The report provides a clear and concise assessment of the current condition of the property at the time of the inspection.
It uses an easy-to-follow traffic light rating (red, amber, green) for different elements of the building, garage, outbuildings and services, highlighting particular areas of concern.
There's a summary of the key risks associated with the current condition of the building and other matters such as planning and building control issues and guarantees that your legal advisers will need to know about.
The RICS Condition Report is designed to provide an overview to help purchaser understand the property construction and any urgent defects that may need addressing before purchase.
The affordable report does not contain a property valuation of reinstatement costs, but it does provide a cheaper way of ensuring that there are no significant areas of disrepair to be concerned with.

Why choose Gowers Surveyors?

With offices in Cambridge, Stamford and Peterborough and over 20 years' experience in all types of property surveying, Gowers Surveyors should be your first port of call for any survey requirement in the Cambridgeshire, Lincolnshire and Northamptonshire.
The company is run by Paul Gowers, a Fellow of the Royal Institution of Chartered Surveyors (RICS) and a RICS Registered Valuer under the RICS Accredited Valuer Registration Scheme. For your complete confidence and peace of mind, we are regulated by RICS guidelines and protocol.
Contact Us
For further information about Level 1 RICS Condition Reports or to discuss all suitable property survey options, please contact us here. Or, if you prefer, simply complete the enquiry form below and one of our friendly team will be in touch as soon as possible.
Simply complete the form below and one of our friendly team will be in touch to discuss your survey options: