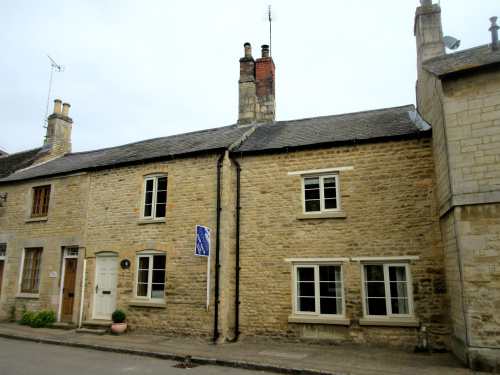 Buying a property is one of the most important decisions you will ever make, so it pays to obtain expert advice beforehand to make sure your investment is safe. Whether you are planning to buy a home or a buy-to-let, as a property owner you will benefit from having valuable information about the condition of the property you have your eye on. A RICS Condition Report Level 1 may be the right choice for you.
Is The RICS Condition Report Level 1 right for me?
In order to know whether the property purchase price is reasonable, you need to know whether the property is in good condition. A survey will give you this information ­– and can save you thousands of pounds.
Depending on the type of property you are thinking of purchasing, there are three levels of RICS home survey available from the Royal Institution of Chartered Surveyors (RICS): the Level 1 RICS Condition Report, RICS Survey Level 2 HomeBuyer Report and RICS Survey Level 3 Building Survey. The RICS Condition Report is the lowest priced, entry level survey and is typically used for newer properties and conventional homes in good condition.
This is the basic level of service. Choose this report if you're buying a conventional house, flat or bungalow built within the last 50 years from common building materials and in reasonable condition. It focuses purely on the condition of the property by setting out the following:
clear 'traffic light' ratings of the condition of different parts of the building, services, garage and outbuildings, showing problems that may require varying degrees of attention;
a summary of the risks to the condition of the building; and
advice on planning and Building Control matters for your legal advisers.
it does not give repair advice

Why choose Gowers Surveyors?

With offices in Cambridge, Stamford and Peterborough and over 20 years' experience in all types of property surveying, Gowers Surveyors should be your first port of call for any survey requirement in the Cambridgeshire, Lincolnshire and Northamptonshire.
The company is run by Paul Gowers, a Fellow of the Royal Institution of Chartered Surveyors (RICS) and a RICS Registered Valuer under the RICS Accredited Valuer Registration Scheme. For your complete confidence and peace of mind, we are regulated by RICS guidelines and protocol.
Contact Us
For further information about Level 1 RICS Condition Reports or to discuss all suitable property survey options, please contact us here. Or, if you prefer, simply complete the enquiry form below and one of our friendly team will be in touch as soon as possible.
Simply complete the form below and one of our friendly team will be in touch to discuss your survey options: