Gowers Surveyors are a locally based practice, our chartered property surveyors and registered valuers have over 20 years experience providing clients with professional and honest expert advice. Whether you are in need of a property survey or you require any number of related surveying services for your property in the Bourne area, Gowers Surveyors can help. To arrange a meeting with one of our surveyors in Bourne, contact us today.
About Gowers Surveyors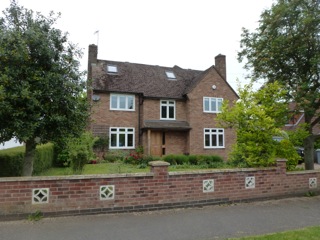 Gowers Surveyors was founded by Paul Gowers, a Chartered Surveyor, Registered Valuer and Chartered Building Engineer with a wealth of experience conducting detailed reports for a range of property types. Having worked in the field for over 20 years Paul has incorporated a wealth of experience into every project we do, ensuring that we offer our clients an honest and professional service, whatever their needs.
Mortgage providers do not insist on an in depth survey, instead only require a Mortgage Valuation to ensure that a property meets the prerequisite checks needed to be able to lend the money. In short; a mortgage valuation is for the benefit of the lender and not you as the property owner. However as a property purchase is likely to be the biggest financial commitment you make in your life, it pays dividends to get a more detailed survey carried out by an independent chartered surveyor who has your best interests as a priority.
We have considerable experience surveying all property types, from smaller rural and urban homes to large country manor houses, and we pride ourselves on going that extra mile to ensure that you have all the necessary information you need. We also have extensive experience in surveying and valuing commercial premises throughout Bourne, so if you are looking for commercial premises we are also able to advise you on the best form of action for your business, taking the local geography into account when assessing your property.
Services We Offer
Gowers Surveyors offer a variety of different types of surveys including Full Building Surveys, RICS Homebuyers Reports and RICS Condition reports  and many more, so whatever survey you may need ; Gowers Surveyors will provide you with the most in depth information and support required.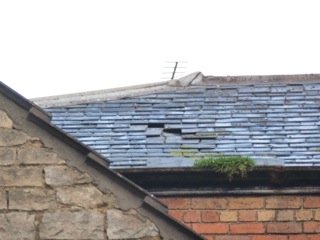 We also offer a variety of other property related services, whether your property is residential, commercial or industrial, and as we are not affiliated with any estate agents or lenders whatsoever, we provide you with impartial, professional advice. Other services we offer include, but are not limited to, building defects analysis, schedules of conditions and schedules of dilapidations reports.
Buying a new house or commercial premises can be a time consuming and taxing experience for many of us, which is why Gowers Surveyors focus on offering unbiased advice and assistance in order to ensure that you get complete peace of mind about your new property and avoid costly problems that may appear further down the line. With reliable and honest services from an experienced team of surveyors, we make sure you have everything you need to continue with your planned property purchase.
A RICS Condition Report is designed to give you a general assessment of the condition of a property and is an ideal way to establish whether or not there are any serious defects in a property before you proceed with the purchase.  A RICS HomeBuyer Report works in very much the same way, however it is more in depth with regards to potential problem area within the property. It follows a careful survey of all visible and accessible areas of the property, focusing on immediate and urgent problem areas that may prove expensive to repair. The HomeBuyer report also includes an assessment of the Market Value of the property which you can use to negotiate the price of the property should you wish to dispute the price. Both the RICS HomeBuyer Report and RICS Condition Report will save you time and money, giving you the tools you need in order to negotiate the price of the property in question.
Our Qualifications
We understand how important it is to feel safe and secure when undergoing a property sale or purchase, and as we are an ISO9001:2008 accredited practise, we can provide you with up to date credentials that can guarantee our quality of service.
Focusing on going above and beyond client expectations we have a wealth of experience in surveying all property types and our quality of work standards are consistently approved by the Lloyd's Register of Quality Assurance. Paul Gowers is a proud member of the Royal Institution of Chartered Surveyors and a SAVA Accredited surveyor, giving you peace of mind when requesting a survey from Gowers Surveyors.
Get in Touch
If you need more information on the range of services we can provide for your property, no matter how large or small your property or project may be, give us a call and we will happily answer any questions you may have.
Alternatively you can fill in the contact form below with your query and we will get back to you. You can also email any queries to us at surveys@gowers.co.uk. If you are looking for chartered property surveyors in Bourne, Spalding and the surrounding areas, choose Gowers Surveyors. We look forward to hearing from you.