About Us
As an independent team of chartered surveyors based in Cambridge, Peterborough and Stamford, Gowers Surveyors provides clients' essential surveying services throughout Grantham and the surrounding area. With over 20 years' experience surveying all property types in the local area, from blocks of flats and industrial units to large country manor houses, our experienced surveying team serve to provide clients with all the information they need when considering a property for purchase.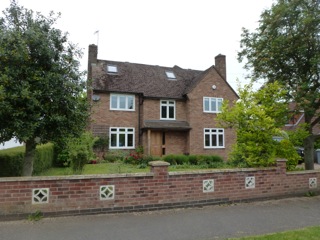 Gowers Surveyors offer a variety of services, including Building Surveys. Providing advice to both residential and commercial clients, tenants and landlords alike, we offer expert advice on Energy Performance Certificates, Commercial Property Leases and help clients to determine which type of survey would best suit their potential property. We offer a service to suit your specific requirements.
Party Wall Matters
Gowers Surveyors offer professional advice and assistance to both residential and commercial property owners considering extensions to their property. The Party Wall Act of 1996 has made it a requirement that all property owners planning on altering or building onto their property in a manner that cuts into a party wall must serve notice to the adjoining owner. This also applies to new builds that incorporate a party wall.
By providing advice as to whether our clients will need a 'Party Wall Award' we are then able to draw up all the necessary Party Wall Notices in order ensure that both the interests of the building owner and the adjoining owner are protected under the Party Wall Act 1996. Advice is essential in these cases as the drawing up of the act can be a long, complicated and expensive process. If you were to act without professional assistance you may be subject to unnecessary expense and liability, which is far less likely to occur with the professional assistance of the experienced team at Gowers Surveyors.
Professional Surveying Services
With a team of registered chartered surveyors, conducting all works to standards approved by the Lloyd's Register of Quality Assurance, clients looking for property assistance in the Grantham area are guaranteed complete satisfaction for Party Wall Matters or other property related services.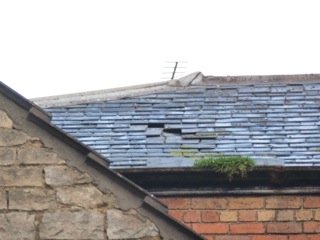 We are an ISO9001:2008 accredited company, ensuring that we are dedicated to providing the best surveying and advice services around. Paul Gowers B.Sc. (Hons) DipHI FRICS CBuildE FCABE FFB, is the founder of Gowers Surveyors and both a Chartered Building Engineer and a RICS registered valuer. Paul Gowers offers professional advice to clients across the UK, ensuring that they have all the relevant information needed to make an informed decision.
Get in Touch
For more information on the range of surveying services we provide to clients across Grantham and the surrounding areas, please do not hesitate to get in touch with us today. Complete the form found below or on our Contact Us page and we will get back to you, or to speak directly to an adviser, simply call us. We look forward to speaking with you soon.