When you are looking at a new potential property it is essential that you have a trusted and experienced surveyor in Huntingdon evaluate the property to ensure that there are no major or immediate issues with the building. As locally based Chartered Surveyors, Gowers Surveyors have a team of fully qualified surveyors with years of experience surveying properties in Huntingdon and the surrounding areas. Whatever type of survey you need our chartered surveyors and RICS registered valuers can provide you with invaluable advice.
About Gowers Surveyors
Established by Chartered Surveyor, Registered Valuer and Chartered Building Engineer Paul Gowers. Gowers Surveyors have built up an established relationship based on reliability and mutual trust in providing clients with unbiased and detailed reports. Being a member of the Royal Institution of Chartered Surveyors, Paul utilises a wealth of experience from over 20 years of work in the Surveying field, Paul incorporates his experience into every project we undertake, making sure that we offer our clients a professional, honest service that is suited to meet their specific needs.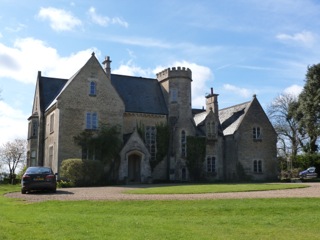 A Mortgage Valuation is often required when purchasing a property, however, this only serves as a brief report which makes sure that the property in question provides enough security for the bank to lend upon. In this situation, a Mortgage Valuation is solely for the benefit of the lender and does not go into any detail regarding the condition of the property for you, the purchaser. Therefore it is essential that a more detailed survey is conducted in order to potentially save property purchaser thousands of pounds on repairs and renovations that the property may be required in the not too distant future.
As a home is potentially one of the most important investments you can make in your lifetime, it's important that you have all the information regarding the condition of the property including any immediate or potential problems with the building, this will enable you to negotiate the price of the property, incorporating any work that may be required. It is are far better resolving them at this early stage as opposed to later down the line when they become a real issue.
Services We Offer
Gowers offer a range of different survey services including comprehensive building surveys, RICS Condition reports and RICS Homebuyer Reports and we will happily answer any questions you may have about the services we offer.  When purchasing a new home you may be required to request a Mortgage Valuation, however this is just a brief survey and will not outline any major potential problems with the property.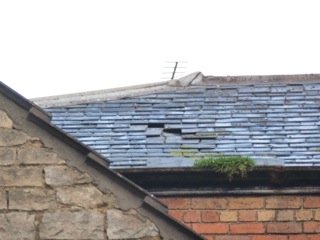 Gowers Surveyors offer a range of in depth and comprehensive surveys that will outline any and all potential problems within the property which will provide you with an idea of what may need to be done to repair any damages should you choose to go ahead with the purchase. We also offer a variety of other property related services for residential, commercial and even industrial properties and as we are not affiliated with any lenders of estate agents we offer completely impartial and unbiased advice and assistance. We focus on giving you complete peace of mind about your new property, using an experienced team of surveyors.
A RICS Condition Report for example, is a report designed to give you a general assessment of the condition of the property, making it the perfect way to establish whether or not the property has anything seriously wrong with it before you choose to make the final purchase. A RICS HomeBuyer Report is very much the same style of report, however it goes into far more depth regarding the condition of the property as well as looking at all visible and accessible areas and paying close attention to potential problem areas for issues such as damp, mould, rot and even asbestos. Our Comprehensive Building Survey is the most detailed survey available; this report will go into fine detail regarding every aspect of the property including the structural integrity of the building.
Our Qualifications
We are an ISO9001:2008 accredited firm and all of our surveyors and valuers are Members of the Royal Institution of Chartered Surveyors with years of experience and local knowledge surveying properties of all types and sizes. Gowers Surveyors will perform surveys on a wide range of properties, from studio flats to country houses and including commercial offices and industrial units.
We have a vast amount of experience surveying all property types, covering everything from rural homes to country houses, going above and beyond the call of duty to make sure that you have all the necessary information you need. Invaluable and unbiased advice is crucial. We are not estate agents and so can provide you with unbiased and in depth surveys that will tell you everything you need to know about your new potential property. With a reputation of trust and reliability built up over the years, you can be sure of our expert opinion when requesting a survey from us.
Get in Touch
Whether you are a first time buyer or you are looking for new potential property to let out. If you're looking for Chartered Surveyors in Huntingdon, Fenland or in Cambridge and Lincolnshire, Gowers Surveyors provide invaluable and impartial advice with a wide range of different surveys and valuations depending on your request.
Why not get in contact with us by calling, alternatively you can also email us at surveys@gowers.co.uk of fill in the Contact Us form below with your details and your question and we will get back to you as soon as possible.