Gowers Surveyors are an independent practice of RICS accredited chartered surveyors and valuers with many years' experience of properties in Lincolnshire and beyond. Our team can bring knowledge, expertise and professionalism to advising on all types of local property, from studio flats to country houses as well as commercial properties and projects.
To arrange a meeting with one of our surveyors in Lincolnshire, please contact Gowers Surveyors today.
About Gowers Surveyors
Established by locally based Chartered Surveyor, Registered Valuer and Chartered Building Engineer, Paul Gowers, the practice has built up an unrivalled reputation for providing detailed and unbiased reports for a vast range of property types. We have in excess of 20 years' experience of delivering comprehensive, in-depth property surveys for clients across Lincolnshire, ensuring that you have all the information you require to be able to make an informed decision.
Whatever kind of property you are considering the purchase of, it is essential to obtain independent professional advice from a chartered surveyor. Buying a property is a major financial commitment, meaning you need to be absolutely certain that your investment is sound.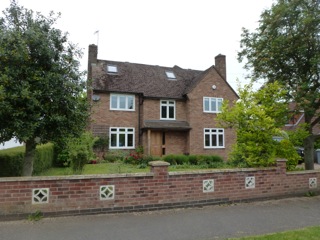 Mortgage lenders will only require a mortgage valuation, which reassures them that the property is suitable for lending the amounted requested. Your lender won't insist on an in-depth survey. The principle of caveat emptor – buyer beware – applies.
At Gowers Surveyors, we go the extra mile to provide detailed yet easy-to-comprehend property surveys for small rural homes and cottages to large country manor houses and everything in between. Our reports cover all property details and highlight any potential problems that may arise, for the benefit of you, the purchaser.
What's more, if you are a local business looking for commercial premises, we have a wealth of experience surveying commercial buildings throughout Lincolnshire and are able to advise you on the best form of action for your business.
Services We Offer
At Gowers Surveyors, we offer a number of different surveys including comprehensive building surveys, RICS Condition Reports and RICS HomeBuyer Reports. Whatever your particular requirements, we can provide you with a survey that suits your needs.
A RICS Condition Report gives a general overview about the condition of the property. It is designed to establish whether there are any serious property defects you should be aware of and that may be costly to repair. A RICS HomeBuyer Report is considerably more detailed, assessing all visible and accessible areas of the property and also provides a market valuation – handy should you wish to renegotiate the purchase price.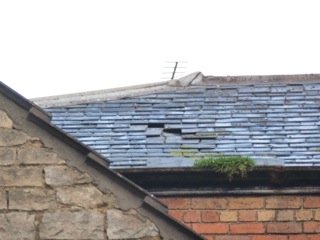 Buying a home or business premises can be a stressful experience, which is why Gowers Surveyors work tirelessly to provide honest and reliable assistance to ensure that you have all the information you need about the property in question. Our expert team have 20+ years' experience which we can put at your disposal to help with purchase, price or other negotiations.
What's more, Gowers Surveyors can help with a wide range of other property related services such as Schedules of Condition, Schedules of Dilapidations and Building Defects Analysis Reports. Whether you are looking at residential property or commercial or industrial premised, we operate independent of estate agents and lenders, and are able to bring our vast local knowledge and experience to bear.
Our Qualifications
Gowers Surveyors are an ISO9001:2008 accredited practice with a wealth of professional experience. Upon request, we can provide you with our up-to-date credentials as a sign of quality of our service.
We are proud to have our quality of work standards consistently approved by the Lloyd's Register of Quality Assurance. The business founder Paul Gowers is a SAVA accredited surveyor and proud to be a Fellow of the Royal Institution of Chartered Surveyors.
Get in Touch
Paul Gowers and his team are committed to delivering the best possible service for our clients in the Lincolnshire area. Whether you are considering the purchase of a studio flat or country mansion, commercial offices or industrial estate units, we should be your first port of call for detailed surveys and honest valuations.
For more information regarding our services, please call us at one of our offices and speak to a member of our friendly team. Alternatively you can email your enquiry to surveys@gowers.co.uk or send us a short message via the Contact Us form and we will get back to you as soon as we can.