About Us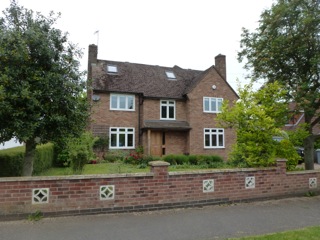 Gowers Surveyors is an independent chartered surveying practice with offices based in Cambridge, Peterborough and Stamford, focusing on providing clients with all the information they need when looking for advice on a property purchase in the Oakham area. With over 20 years experience surveying all property types, from rural homes and country manor houses to office blocks and industrial units, we offer professional advice using our team of experienced surveyors to ensure that you are fully informed when entering into property negotiations.
We offer a range of services including Valuations and Building Surveys to rental assessments, schedules of conditions and provide an advice service for taking a lease on a commercial property and offering useful guidance on expressing concerns about your existing property. By drawing from a range of experiences we provide you with all the advice you will need, helping you to choose a survey that best suits your individual requirements.
We understand the importance of entering negotiations with all the facts plainly listed in front of you and purchasing any kind of property is an important process. It is essential that you have professional advice and support where needed, which is what Gowers Surveyors provide for all our clients to an exceptionally high standard.
Professional Surveying Services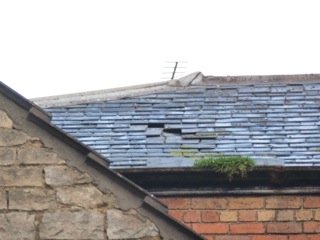 Having worked for a variety of clients throughout Oakham and the surrounding area, we focus on providing the best service available in order to ensure complete client satisfaction. Our purpose is to give you peace of mind, ensuring that you have all the relevant information you need when considering a property for purchase.
Gowers Surveyors employ a professional team of registered chartered surveyors to ensure that all our works are completed to standards approved by the Lloyd's Register of Quality Assurance. As an ISO9001:2008 accredited company, Gowers Surveyors are dedicated to providing the very best surveying services around. The practice is run by locally based chartered surveyor and Chartered Building Engineer Paul Gowers B.Sc. (Hons) DipHI FRICS CBuildE FCABE FFB, making sure that we work individually with each client to ensure that they are fully informed of the property in question.
Our property advice service offers advice on a range of issues for both residential and commercial clients, whether you are taking out a lease on a commercial property, you would like to request a Structural Report on your existing property. We also provide professional advice on arranging a schedules of condition report in order to ensure you have everything you need when purchasing a buy-to-let property.
As an SAVA Accredited Surveyor and an official RICS Registered Valuer, Paul Gowers ensures that Gowers Surveyors go above and beyond expectation in providing advice and assistance to our clients when looking to purchase a property in the Oakham area.
The Importance of a Survey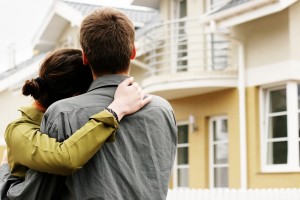 Essentially a Mortgage Valuation is normally required to ensure that the property provides enough security for the bank to safely lend upon, however in reality this is not a report on the condition of the property. The Mortgage Valuation is normally only done for the benefit of the lender and as such the buyer may never even see the report. A more thoroughly detailed survey is always recommended by a professional surveyor so as to avoid any potential costs should any repairs prove essential on a given property.
A Comprehensive Building Survey encompasses a thorough analysis of the structure and condition of the property, including looking at all visible and accessible areas of the property. This is then consolidated in a typed up report that also lists any immediate or problematic defects found within the property as well as advice on how to rectify these, including potential reparation costs. A Comprehensive Building Survey is essential as it brings to light any defects which the buyer may not have noticed upon a first viewing, potentially saving hundreds or even thousands of pounds on repairs.
The purchase of a property can be one of the most important investments we make in our lifetime, so it is essential that we enter into property negotiations knowing the full details on the condition of the property in question. This allows our clients to make a more informed decision as to proceed with negotiations, to negotiate for a separate price in light of any defects found within the survey, or even to choose not to purchase the property.
Get in Touch
With dedicated services designed to ensure that clients are fully informed of the condition of a property when looking for a surveyor in Oakham, Grantham, Huntingdon, Wisbech or surrounding areas choose Gowers surveyors for comprehensive detailed surveys and reports that provide you with all the information you need. To find out more about the services we provide, or for professional property advice, please contact us today.
Simply fill in the form below and we will respond as quickly as possible, or to speak directly to an adviser you can call us.