Whatever type of property you may be looking to buy in the Spalding area, from a studio flat to a country manor; Gowers Surveyors have the expert knowledge and experience to be able to give you honest and in-depth surveys and valuations. To arrange a meeting with one of our surveyors in Spalding, contact us today.
About Gowers Surveyors
A locally run practice with over 20 years of experience providing thorough property surveys and valuations to a broad range of homeowners in Spalding and the surrounding areas, Gowers Surveyors provide quality services that you can trust. Founded by Paul Gowers, a Chartered Surveyor, Chartered Building Engineer and Registered Valuer Gowers Surveyors has established a superb reputation in the local area for providing all clients with in depth surveys and valuations based on an unbiased and honest principle to provide our clients with everything they need when choosing to purchase a property.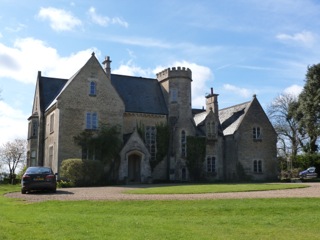 Mortgage providers generally do not insist on an in depth building survey and will often only require a Mortgage Valuation to make sure that a property meets the prerequisite checks needed for the bank to lend the money. A Mortgage Valuation is purely for the benefit of the lender and may not even ever be seen by the potential buyer. When it comes to potentially one of the most important investments of your life, as a home is a very large investment, it is important to have all the information you need to continue with the purchase with complete confidence.
Gowers Surveyors are a professional and friendly local practice. Complete customer satisfaction is important to us, and so we strive to go that extra mile to ensure that you have all the information you need to be able to proceed with your planned property purchase with minimal stress. We aim to provide clients with in-depth and honest surveys and valuations that save you time and money.
Services We Offer
Gowers Surveyors offer a variety of different types of survey including RICS Homebuyer Reports, RICS Condition Reports and comprehensive building surveys and we ensure that whatever type of survey our clients request, it provides the appropriate level of detail required prior to any planned purchase or building project.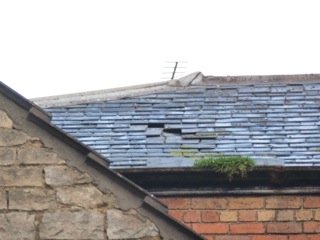 With essential local geographical knowledge, Gowers Surveyors will be able to provide you with an in depth surveys and valuation of your potential property, that is unbiased, as we are not affiliated with any estate agents or lenders. We also offer a variety of other property related services including schedules of conditions as well as building defects analysis, so we can help whether the property in question is a home or commercial business premises.
Gowers Surveyors takes every effort to ensure that you are fully informed throughout the entire process, as we understand that buying a new home or commercial premises can be a time consuming and extremely stressful engagement. With a wealth of experience offering unbiased advice, we are not tied to any estate agents or lenders, so any and all advice we offer is completely impartial and honest.
Should you require a detailed report as to the condition of a potential property, an RICS Home Buyer Report provides a detailed analysis of the main property structure with information on all visible and accessible areas of the house as well as a list of any and all documented problem areas and areas of immediate concern. A RICS HomeBuyer Report gives you the information you need in order to negotiate the price of the property with the seller, this is because all defects of the property could prove to be costly for you as the new owner a few years down the line are flagged up in the report.
Our Qualifications
As Gowers Surveyors is an ISO9001:2008 accredited company, we pride ourselves on the excellent service we continue to provide relating to all types of properties within Spalding and the surrounding areas. Should you require it we can provide you with up to date credentials that can guarantee our quality of service.
Paul Gowers is proud to be a Fellow of the Royal Institution of Chartered Surveyors (RICS) as well as a SAVA Accredited surveyor. To ensure that all work carried out by our team remains of the highest possible standard, our quality of work standards are consistently approved by the Lloyd's Register of Quality Assurance.
Get in Touch
If you are looking for more information on the range of services we provide to clients in Spalding, Bourne and the surrounding areas. Contact us and speak to a friendly member of the team.
Alternatively you can email us at suveys@gowers.co.uk with your query, or simply complete the form provided below and we will get back to you.
For a quality of service that's second to none, choose Gowers Surveyors. We understand that buying or selling a property can be stressful, so as a local business trading on our solid reputation, we go the extra mile to help you remain completely informed when it comes to your residential or commercial property needs.