About Us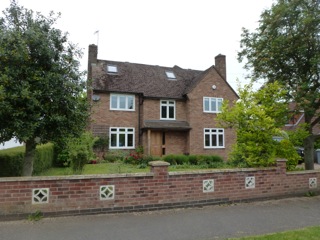 With over 20 years experience providing first class survey services to clients looking to purchase a property in the Wisbech area and further afield, Gowers Surveyors take pride in our professional approach to complete client satisfaction. Offering a service tailored to suit the needs of each individual client we provide in depth and comprehensive surveys that serve to ensure our clients have all the information they need to make an informed decision on a property purchase.
Gowers Surveyors have extensive experience working in the local area and have surveyed all property types including new developments to older, grander country manors and even industrial units. With an experienced team of professional chartered surveyors we offer a first class service drawing from a number of experiences in order to provide our clients with all the relevant information.
With three branches based in Cambridge, Stamford and Peterborough we have gained an established reputation for clear, cohesive reports that provides out clients with everything they need to know. Purchasing any type of property, whether as a first time home, or as a commercial property, is an incredibly important step, so to have a working knowledge of the condition of the property is essential. We take pride in going above and beyond client expectations in order to give them complete peace of mind when considering a property for purchase.
Professional Surveying Services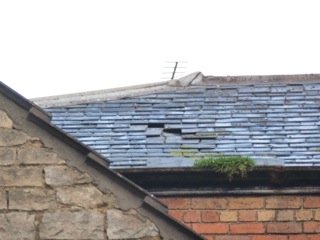 Having worked with a range of different clients throughout Wisbech we draw from extensive knowledge of the local area in order to provide the very best service available. Focusing on a personal relationship with the client, we tailor our surveying services to suit your individual needs.
Gowers Surveyors offer a range of services, including Building Surveys and Structural Reports on existing properties. Founded and run by locally based chartered surveyor and Chartered Building Engineer Paul Gowers B.Sc. (Hons) DipHI FRICS CBuildE FCABE FFB, Gowers Surveyors offer a team of fully qualified, professional surveyors who can conduct in depth reports on the property in question.
Plus as an ISO9001:2008 accredited company we can attest to our extremely high quality standards and our practice works to standards approved by the Lloyd's Register of Quality Assurance. Paul is a fellow of the Royal Institution of Chartered Surveyors as well as being a SAVA Accredited Surveyor, bringing vital knowledge and local experience to the table when speaking to individual clients about their choice of survey.
The Importance of a Survey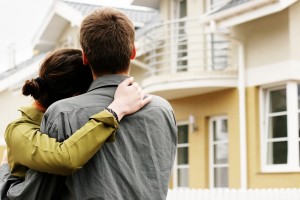 It is normally a requirement to have a Mortgage Valuation when making an offer on a property, however it is commonly misconstrued that the Mortgage Valuation provides information as to the condition of the property in question. In reality a Mortgage Valuation serves only as a brief report designed to show that the property in question provides enough financial security for the bank to safely lend upon. It is conducted purely for the benefit of the lender and as such the buyer may never even see the Mortgage Valuation.
A Comprehensive Building Survey provided by Gowers Surveyors consists of a thoroughly detailed analysis of the property in its entirety, including the foundations, construction and overall structure of the property. The survey also looks at roofing, wiring, plumbing, potential damp spots and all visible and accessible elements of the property. The survey will highlight any immediate or problematic defects present within the property, providing advice on how these defects may be amended. Some reports will also provide detailed photographs and an approximation of the costs needed to conduct these reparations.
Purchasing a property of any type is often considered to be one of the most important investments we can make in our lifetime. Therefore a professional surveyor will always recommend a more in depth report is conducted, so as to avoid any nasty surprises later on in the purchase, where reparations and renovations are needed.
Get in Touch
Gowers Surveyors offer a range of services designed to provide clients looking to purchase a property in Wisbech, Oakham, Huntingdon and further afield with all the information they need to proceed. Whether you are a landlord looking at a buy-to-let property, or you're buying a commercial property in the Wisbech area, our services are designed to help you.
Contact us for more information by filling in the form below, or to speak directly to one of our chartered surveyors, call us and we will be happy to help. We look forward to hearing from you.