As an established firm of independent Chartered Surveyors based in Peterborough, Gowers Surveyors has extensive experience working in the local area. A member of the Royal Institution of Chartered Surveyors (RICS), we can provide you with peace of mind whether you're moving to a new property in the countryside or buying a home in the town centre.
Both RICS and Savills recently predicted strong growth for property in East Anglia and the East of England, with house prices in Britain's new towns such as Peterborough outstripping the national average. What's more, with good transport links to London and a large number of young professionals looking for rental accommodation, Peterborough is an attractive destination for buy-to-let investors. Property prices in Peterborough have risen 477% between 1986 and 2017.
About Gowers
Gowers Surveyors was established by Paul Gowers more than 20 years ago. Since then, the company has developed a fantastic reputation in the local area for providing high quality reports at excellent prices. We know that going through the process of buying a house can be daunting and what you need from your surveyor is straightforward advice and guidance. All our reports are impartial and highly professional, and formatted to make it as easy as possible for you to access the information you need.
Our Services
We offer a wide range of surveying and property services for both residential and commercial premises. Getting a home survey is an excellent way to avoid the stress and cost of having to make repairs to your property further down the line. However, 1 in 5 homebuyers rely solely on a Mortgage Valuation Report commissioned by their lender for the purchase. No wonder, then, that all too many homeowners are waking up to nasty surprises after they've moved in.
Depending on your needs and requirements, we can carry out RICS HomeBuyer Reports and RICS Condition Reports alongside a variety of other options. Some of the services we are most often called on to carry out include schedules of dilapidations, building defects analysis and comprehensive building surveys. We can also provide advice on Party Wall issues.
Which Survey to Choose?
Condition Report
HomeBuyer Report
Building Survey
Suitable when:
• A property is less than 30 years old

• Looks to be in good condition

• You don't need a valuation

• A property is less than 100 years old

• Is of a conventional construction

• Has no significant modifications

• A property is over 100 years old

• Is large or of non-traditional
construction

• Has had major alterations or extensions

• May be in poor condition

A report of the building for
visible defects which records
the condition of the property
✓
✓
✓
Highlights serious issues and
defects with the property
✓
✓
✓
Potential legal issues
identified
✓
✓
✓
Advice as to repair issues
needed
⛌
✓
✓
An overview of the buildings
maintenance requirements
both short and long term
⛌
✓
✓
Details recommendations
made for repairs and further
investigations
⛌
⛌
✓
Technical advice on the
materials, structure and
construction of the property
⛌
⛌
✓
Market valuation of the
property
⛌
✓
Optional
Reinstatement cost
assessment for building
insurance
⛌
✓
Optional
Get a Quote
Get a Quote
Get a Quote
Case Studies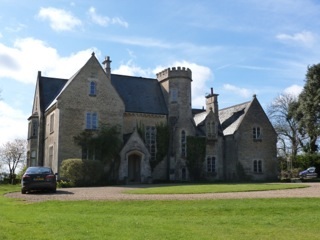 Building Survey in Peterborough
When a stunning property like this becomes available, it's no surprise that interest is high. But rushing into the purchase of a listed building without taking proper precautions can cause huge problems. We carried out a full building survey for our client, providing in-depth analysis of the current condition as well identifying defects and potential problems. This large rural property had a number of quirks and there was an added layer of complexity because of its Listed status. Our report offered extensive advice to help the client make a fully informed decision.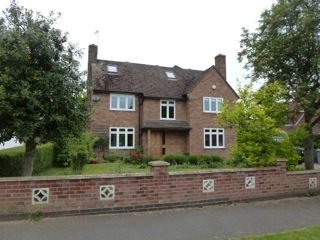 Peterborough RICS Condition Report
To the naked eye, there were no major flaws to this family home in Peterborough. However, our client asked us to carry out a RICS Condition Report, and during this report we found significant concern around the skylight windows in the roof. Our client was able to then negotiate for the seller to complete repairs before the sale went through.
Get In Touch
For more information on any of our professional services or to obtain a quotation, please get in contact with us today. Call our team on 01733 808408 and talk through your needs with a member of the team. Alternatively, you can fill out the contact form below and we will get back to you as soon as we can.