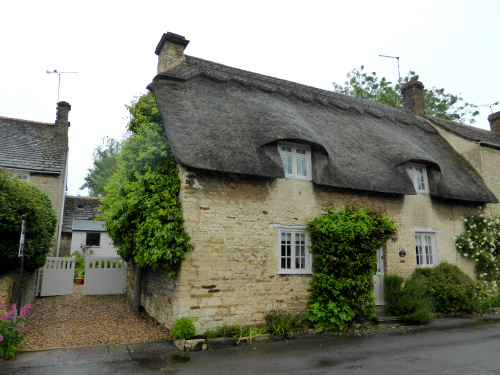 As every property surveyor will tell you, a home survey can literally save you thousands. Far from being an optional expense, it is in fact your best chance to carry out due diligence on the major investment you are about to commit to. Unfortunately, while it is all too easy to fall for the charms of an attractively presented property, closer inspection by an independent surveyor may reveal a very different picture indeed.
At Gowers Surveyors, we offer the full suite of RICS surveys including the Level 3 RICS Building Survey, which delivers the most comprehensive analysis of a property's condition on your behalf. We also specialise in dedicated Period Property Building Surveys that are designed for historic, listed and unique buildings constructed before 1919. Our professional team is always happy to help with expert advice and guidance to empower you to make an informed decision on how to proceed with your purchase.
What is a 'bad' survey?
While every homebuyer fervently hopes that the survey will provide them with reassurance and peace of mind, it is by no means uncommon for the findings to identify areas of concern. Whether the property is large or small, old or new, professional inspections often discover serious issues and defects with the property. Below are some of the most common problems that a building survey may flag up:
Damp issues including penetrating and rising damp, condensation and mould
Timber defects including wet rot and dry rot
Roof problems and issues with guttering and drainage
Structural movement including subsidence and heave
Issues with utilities including gas and electrics
Invasive garden species such as Japanese knotweed
In the survey report, the nature, severity and urgency of each issue found will be clearly explained using the easy-to-understand RICS colour coded traffic light rating system. You are also welcome to speak to our surveyors direct should you have any queries or require further clarification.
You now have 4 options
Poor survey results are clearly disappointing but they don't have to spell the end of your dream home. The important thing is not to panic; knee-jerk reactions rarely produce the best outcomes. Take some time to digest the findings, perhaps obtaining further advice and cost estimates so that you know exactly what it all means for your property purchase.
With all the salient information in front of you, and ideally using a flexible and pragmatic approach to your house purchase, you are now ready to decide which of these 4 options is best for you:
Do nothing and carry on as before
A 'bad' survey doesn't have to spell disaster. In fact, it doesn't necessarily have to change your position at all. Maybe you are buying the property as a 'doer upper' with plans to revamp the kitchen, so the rotting floor timbers flagged up in the survey would have been replaced in any event. Perhaps you already suspected damp in the Victorian cottage you are buying and just needed confirmation of where best to direct your efforts to deal with known defects. Assuming that the agreed sale price takes account of the 'poor' condition of the building, the survey and any further investigations can serve as a useful tool to help you draw up a realistic refurbishment budget and to-do list.
Ask the seller to fix the problem
Then again, if you weren't expecting major defects to come to light, you may want them to be repaired before you carry on with the purchase. A roof leak, for instance, may need urgent attention and you would be well within your rights to ask the seller to get this fixed as soon as possible and before contracts are exchanged. Share the relevant section of the survey report with seller, ideally with additional evidence provided by a building expert to bolster your case and a clear idea of the costs involved, and agree a way forward. Make sure you have a system in place to check that everything has been done as promised and to your satisfaction.
Request a reduction on the purchase price
Depending on the problem, you may be better off carrying out the necessary repairs yourself. In this case, you will want to review the originally agreed price in consideration of the defects identified. One of the best benefits of a property survey is that it gives you added negotiating power. Backed up by irrefutable evidence from an independent surveyor, you can go back to the seller and ask for a price discount equal to the amount it will cost to fix the problem. While the seller is, of course, under no obligation to reduce the price, neither are you obliged to proceed with the purchase, which is a motivator for both parties to find a compromise that keeps the sale on track.
Reconsider your decision to purchase and walk away
Whatever original agreement you may have reached with the seller, it doesn't become legally binding until contracts are exchanged – the sale price is agreed 'subject to survey and contract'. Before then, if you have serious misgivings about the building's condition, the cost of fixing the problem and any long-term implications for the property's saleability, you do have the option of changing your mind and simply walking away. Bear in mind that a history of subsidence or a Japanese knotweed issue are particularly unpalatable to mortgage lenders, which may well be the deciding factor in whether you choose to go ahead with the purchase.
A bad survey report doesn't have to be the end of the road when it comes to buying the property that your heart is set on – but it may be. What is clear is that you will have to face some difficult decisions in view of the additional information that the home survey has brought to light.
If you wish to discuss your next property purchase with our experienced surveyors, obtain expert property advice or book a RICS home survey, please contact the team at Gowers Surveyors in Cambridge, Peterborough or Stamford.